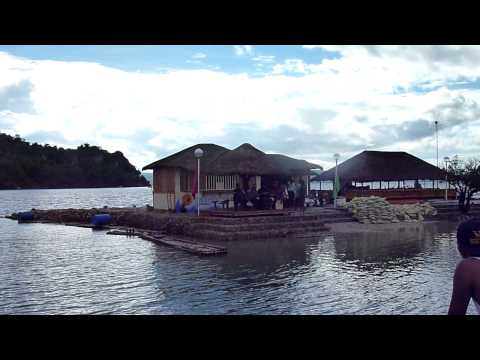 From the website:
Upon arriving at the island, you'll be given a welcome that will make you feel truly special. The resort's friendly staff will assist you and make your stay off to a good start. A pleasant surprise is a group of instrumentalists playing soothing melodies that will help make you forget about the hustle and bustle of city life.
The resort's accommodation is something unique. There's a wide selection of floating cottages. So forget about those commute or long and tiring walk just to get to the beach. During your stay here, you can just step out of your floating cottage and take a quick dip into the water.
The resort has a canteen offering a variety of Filipino dishes. Guests could also take request the staff for freshly caught fish to be cooked for them. Vacationers on a budget will surely appreciate the resort allowing the guests to bring their own food. Let me repeat. Yes, you can bring food free of charge! This is not one of those places where you are prohibited from bringing in food and you'll just have to deal with regular food at expensive prices.
Contact Information:
Address/Location:
Labangan, Poblacion, San Jose, Mindoro Occidental, Philippines
Phone: (043) 491 2533
Cell/Mobile Phone: 09182924144 / 09491836058 / 09488789131
Fax:
E-Mail: [email protected]
Website: http://graceislandresort.com/